As I come back from another long blogging break, a lot of great things have happened in my life…
The greatest experience I've had so far in my life was on September 15, 2011 I became a father to this wonderfully charming little guy you see below: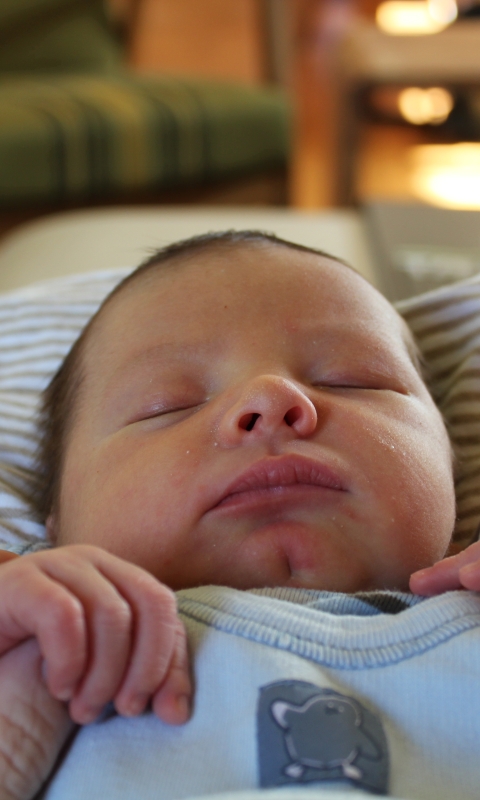 I took a full month off work to play daddy and to assist my wife with everything I possibly can. It was a great time and I'll never regret or forget that.
My hands were completely tied from work the day I got back from my leave. Luckily the projects were all very exciting and challenging, but did require me to spend a ton of hours on work. I had the chance to work on an online music service called TDC Play for a rather large danish based telecom company called TDC. I unfortunately only took part in the design and development of the Windows Phone 7 version, but the app is also available on the iOS and Android.
The app was extremely fun to make and I got the to work with my old colleages from the Microsoft Development Center in Copenhagen. I expect to post some articles on performance, background agents, Implementing a MediaStreamSource for streaming or progressive downloads, and loads of other fun stuff.
I also got started again in doing some speaking events. In February 29 in Horsons, Denmark I'll be doing a talk on Windows Phone 7 and HTML5 for the Danish Developer Conference and on February 13 I'll be doing an online talk on Background Agents on Windows Phone 7
So what's next for me in the blogsphere? Well to begin with I'd like to continue on my series Multi-platform Mobile Development and some articles on Windows Phone 7 development. I'm looking forward to getting back into writing some useful articles.
I'll probably also be back on the MSDN forums, especially the Smart Device section to help out other developers running into issues with mobile development